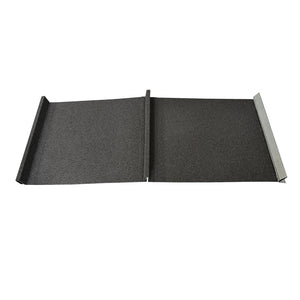 ECOSEAM (snap lock roof) is a well-designed roof and wall cladding panel that elevates the overall look of your project. It comes with a snap-on
lock system, making it easy to install.
Key specifications:

Thickness: 0.40-0.60 mm                      Rib Height: 40 mm   
Effective Coverage: 415±5 mm              Max. Length: Up to transportable length
Note: Product price/s are exclusive of VAT. 

For questions and inquiries, call 0917-709-6642.
For more info, visit ECOSEAM on Metalink Website